ATG May 2017 – A recent find at Sunbury Antiques Market!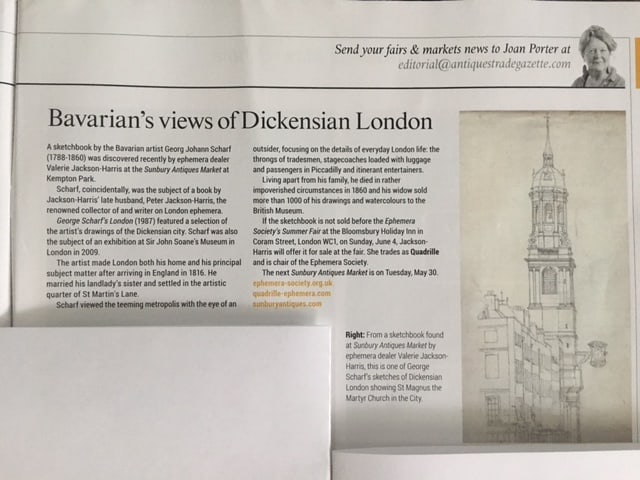 A sketchbook by the Bavarian artist Georg Johann Scharf (1788-1860) was discovered recently at Sunbury Antiques Market by ephemera dealer Valerie Jackson-Harris. The below article is in this week's Antiques Trade Gazette (27th May 2017 Issue 2293)
Related Stories
Pre-Booked Pitch Prices to Remain the Same in 2024!
ATG Letters Page – Nov 2023
House & Garden – Nov 2023