IMPORTANT NEW BUYER PROCEDURES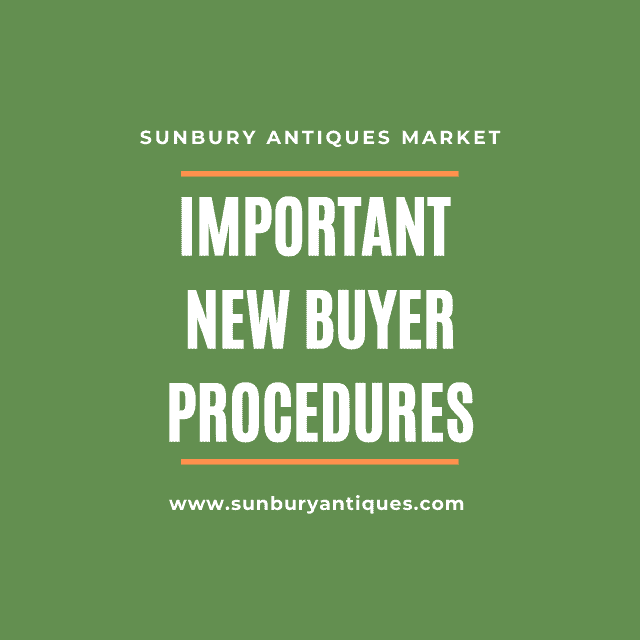 Since the time that we were forced to close, we have been working tirelessly to ensure that when we do re-open, we can operate safely and in compliance with all the guidelines and restrictions that have been set out by the Jockey Club and our local authority.
As I am sure you all are aware, throughout our 40-year history Sunbury Antiques, has always been a 'free admission & free parking event' a rarity compared to most other Antique Markets & Events.  Unfortunately, due to the massive popularity of our events, one of the stipulations that we have to adhere to is to introduce much stricter control and management of our visitor numbers.
To meet this requirement, we will reluctantly have to introduce a 'staggered' admission fee and this will come into effect on 13th April. All payments for entrants will be facilitated upon arrival, as it is not possible at present to pre-book/pay in advance. Cash and contactless payments will be available at the entrances. The prices will be as follows:
6.30am – 8.00am: £10*
8.00am – 10.00am: FREE
*Admission is free for all children aged 16 and under.
Free parking will still be available.
It is regrettable that we have to take this course of action, but it is necessary in order that we can re-open.
We look forward to welcoming everyone back to Sunbury Antiques and may we take this opportunity to thank you for your continued support.
Related Stories
Food & Travel – Europes Best Antiques Markets – August 23′
Over 50K Followers on Social Media ! July 2023
Sunbury & Sandown Antiques Market – Outside New ULEZ Expansion Zone