Meet The Traders – Roger Street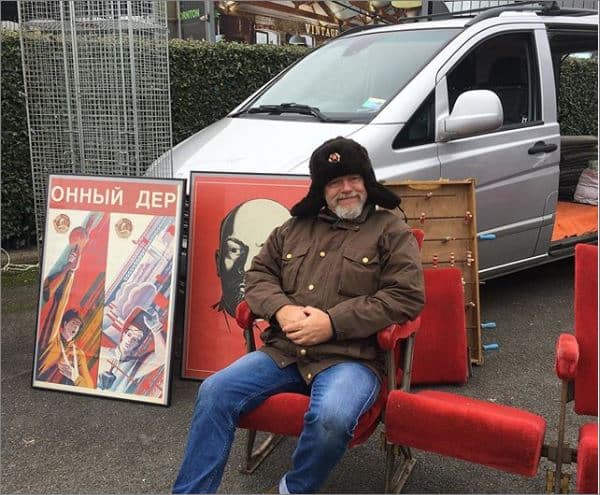 Q- How long have you been trading at Sunbury Antiques Market?
A- I've been trading regularly at Kempton for around 6 years. But before that on and off.
Q- What did you do before starting in the antique trade?
A-  I've always been in the antique trade – 45 years. I worked for Alan Jones Antiques in Devon – anyone in the trade proper would have known him. Over the years I've known all the great dealers.
Q- What is your most memorable moment at Kempton?
A– The day we all had a good day.
Q- What's the best find you've ever had here? 
A– An Alfred Wallis Pier painting on the inside of a ship's chest.
Q- What significant changes have you seen in the trade?
A- The ability to research and the reach of the internet. I'm embarrassed to say I don't buy many catalogues and furniture books these days.
Q–  What brings you back time and again?
A- The excitement of meeting new people and of course 'the' deal.
Q-  What is the one thing you cannot live without?
A- My wife and son
See more of what Roger has to offer on his Instagram page @paintedfrench
Related Stories
Food & Travel – Europes Best Antiques Markets – August 23′
Over 50K Followers on Social Media ! July 2023
Sunbury & Sandown Antiques Market – Outside New ULEZ Expansion Zone