poppytalk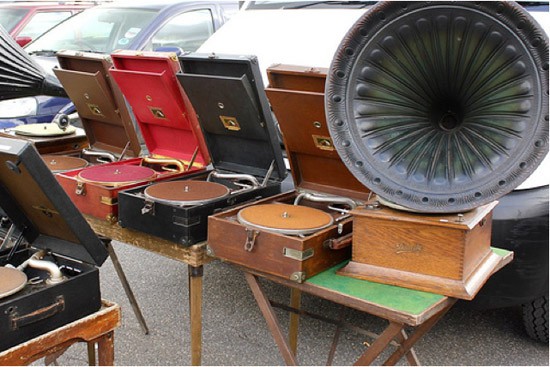 Just a 45-minute train ride from Waterloo, the market opens at 6:30am and I highly suggest that you get there as early as you can as most stalls will begin packing up before lunch.
Held year round, Sunbury has over 700 stallholders selling both vintage and antique goods. The summer months are naturally busier, but I have visited the market at the end of November and there was still plenty to see! Sunbury Antiques Market is a treasure trove of vintage clothing, homewares, jewelry, artwork, taxidermy, textiles, and some of the best pieces of vintage furniture I have ever seen.
Some of my favourites include ceramic James Keiller & Son Dundee marmalade jars, colourful melamine kitchen table and chair sets, vintage Christmas glass ornaments, enamel teapots, and large pieces of old shop fittings such as wardrobes and haberdashery cabinets. It was no surprise that I returned to Vancouver with a shipping container carrying 7x more items than I arrived in London with
Related Stories
Pre-Booked Pitch Prices to Remain the Same in 2024!
ATG Letters Page – Nov 2023
House & Garden – Nov 2023