RAIN STOPS PLAY – SUNDAY 16TH APRIL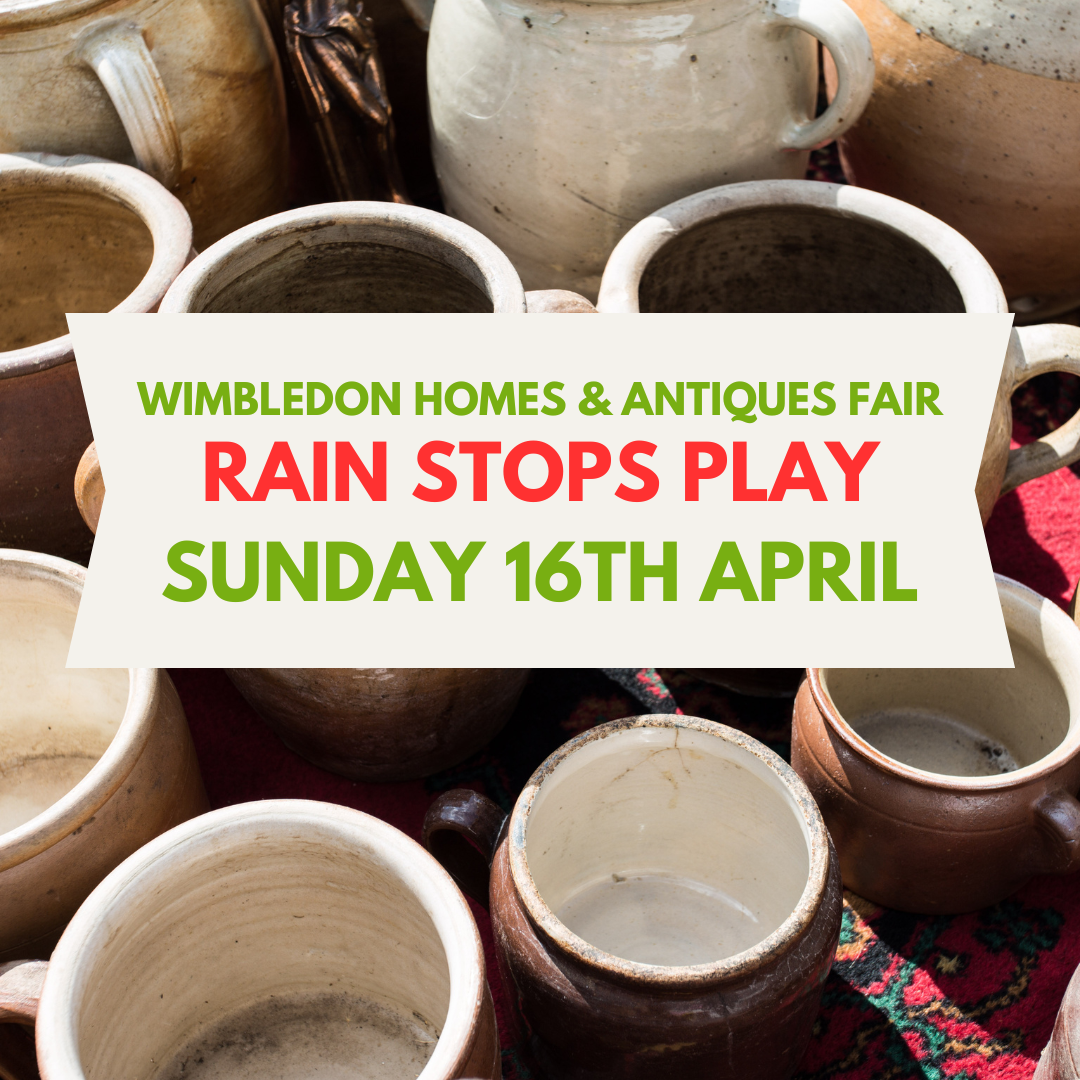 Unfortunately, due to the unprecedented amount of rain throughout March we've had to cancel our Wimbledon Homes & Antiques Fair on Sunday 16th April
We have been closely monitoring the venue hoping that it would dry out sufficiently, but with recent rainfall and more forecast for later next week it's just not safe to run the event.
Our next Wimbledon Homes & Antiques will be Sunday 14th May.
We are hoping to add another date into the schedule at a later date so will keep you posted.
Thanks for your continued support and we look forward to welcoming you all in May.
Related Stories
Pre-Booked Pitch Prices to Remain the Same in 2024!
ATG Letters Page – Nov 2023
House & Garden – Nov 2023