Sunbury Antiques Market comes to Sandown Park Racecourse to launch 'Sandown Antiques Market'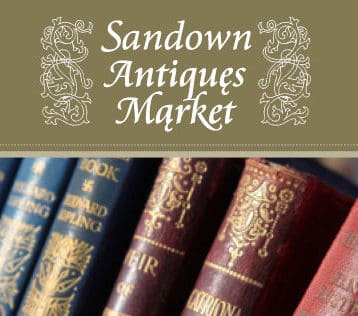 the Sunbury Antiques team are delighted to announce an exciting new venture
Sandown Antiques Market!
Based at Sandown Park Racecourse and launching on the 3rd April 2018, we'll be providing the same great experience that you've come to expect from Sunbury Antiques.
Expansion to Sandown Park Racecourse was a logical step for us. It means we can offer both trade and the general public another great venue at attractive rates.
Featuring stalls both inside and out, we'll be maintaining our policy of 'Free Admission & Free Parking to all Buyers' to ensure we build on our success
GO ONCE AND YOU'LL BE BACK – I'D BET ON THAT !
And don't forget, we'll still be at Kempton Park Racecourse
every second and last Tuesday of each month.
For all bookings and general enquiries please do not hesitate to get in touch.
Related Stories
Food & Travel – Europes Best Antiques Markets – August 23′
Over 50K Followers on Social Media ! July 2023
Sunbury & Sandown Antiques Market – Outside New ULEZ Expansion Zone