Jason Parker – Oakland Collectibles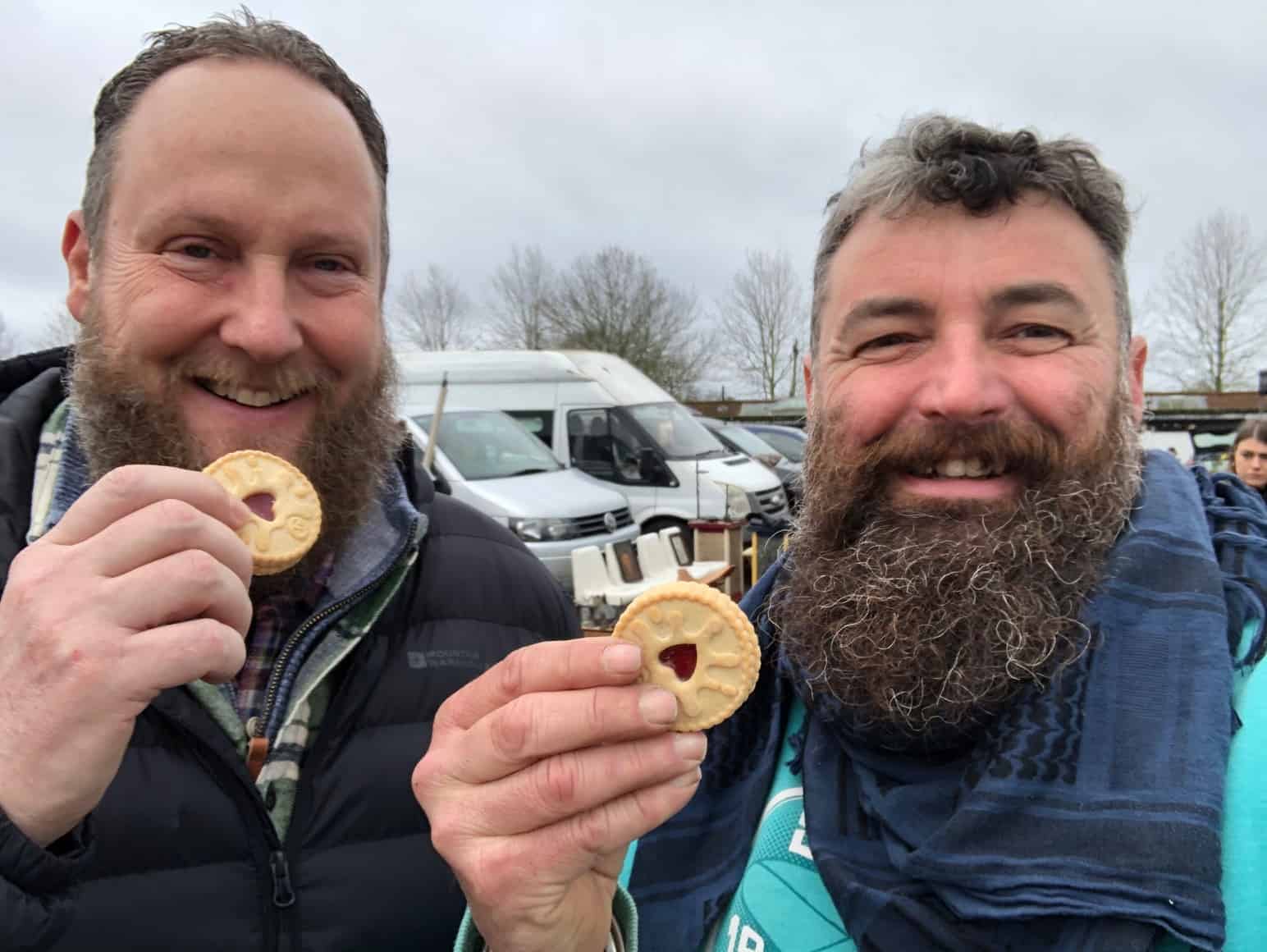 Jason is also currently selling to unique barrel top tables which you will be able to see in the picture slideshow.  For more information on these, please contact him directly (details below).
Q – How long have you been trading at Sunbury Antiques Market?
A – Have been trading at Kempton for 2 years
Q – What did you previously do before starting in the antiques trade?
A – Have been into French vintage for about 12 years part-time but I'm also a landscape gardener with my own small company but I'm getting too old and the aches and pains are overtaking!
Q – What is your most memorable moment at Kempton (maybe something funny)?
A – The most memorable moment was having my 16-year-old daughter come with me when she was on a school holiday, slept in the back of the van in the car park.
Q – What's the best find you've ever had here?
A – A lovely little miniature french enamel Godin gas burner, perfect for a pot of water.
Q – What significant changes have you seen in the trade?
A – Unfortunately we have had a rough patch with Brexit and now the virus but we will be back fighting fit.
Q- What is your style?
A – We are definitely French vintage collectables and I'm known for my French copper from prop companies for films or the general public. I never used to like copper but now I think I'm addicted. We also have art, carts, curios, you name it!  If I like it I buy it and sometimes it doesn't make our Brocante or the markets!
Q – Any key items currently for sale? 
A – Yes lots of key items but I've just had these two french barrel tops commissioned and made into coffee tables.
Q – What brings you back time and again?
A – Easy – passion for what I sell and the people, staff, buyers, dealers and I especially like the rude customers!! I have a bit of fun with those!
Q – What is the one thing you cannot live without?
A – Not so easy. We have a French tatty armchair bought from a fellow dealer and now friend which sits in our lounge and has been taken over by our lovely Labrador!
Follow Jason on social media:
Facebook: Oakland Collectibles
Instagram:  @oaklandcollectibles
Related Stories
Pre-Booked Pitch Prices to Remain the Same in 2024!
ATG Letters Page – Nov 2023
House & Garden – Nov 2023