Mark Barrett – Trinovante Trading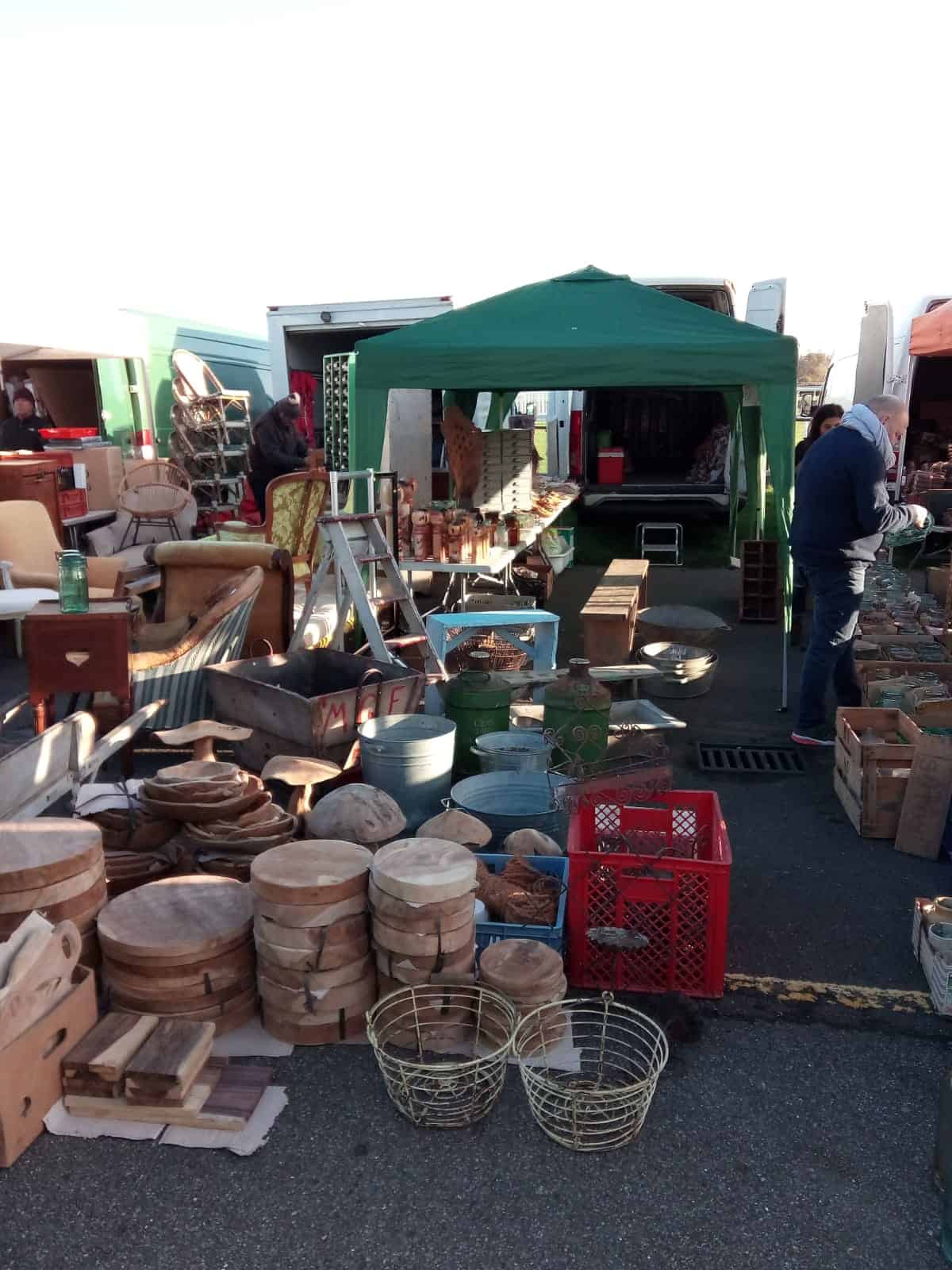 Q- How long have you been trading at Sunbury Antiques market?
A- 25 years!
Q-  What did you previously do before starting in the antiques trade:
A- School.
Q- What is your most memorable moment at Kempton?
A- Brian Kennedy (now retired) playing and dancing to Lonnie Donnegan's "Jack of Diamonds"
Q- What is the best find you've ever had here?
A – A mid-Victorian pine nest of cobblers drawers in its original paint with screws for handles!
Q- What significant changes have you seen in the trade?
A- Basically a massive change in the type of stock we sell. From traditional antiques to largely vintage items from the last 50 years or so. I'm actually older than some of my stock! Now that's worrying!
Q- What's your style?
A – Our style is "country vintage" in a nutshell.
Q- Any key items currently for sale?
A- Glass jars and spirit bottles. Art Deco table and chairs set. Yellow-painted nest of drawers. Chopping boards.
Q- What brings you back time and again?
A- The sales target are met nine out of ten times and the friendly atmosphere with great support from everybody.
Q- One thing you can't live without?
A- My neighbour "along the rails" fried egg sandwiches!
Facebook: www.Facebook.com/Trinovantetrading
Twitter: @Trinovantetrade
Instagram: Trinovantetrading
Website: Currently under construction!!
Related Stories
Pre-Booked Pitch Prices to Remain the Same in 2024!
ATG Letters Page – Nov 2023
House & Garden – Nov 2023