Meet the Trader – Darcy from Renascentis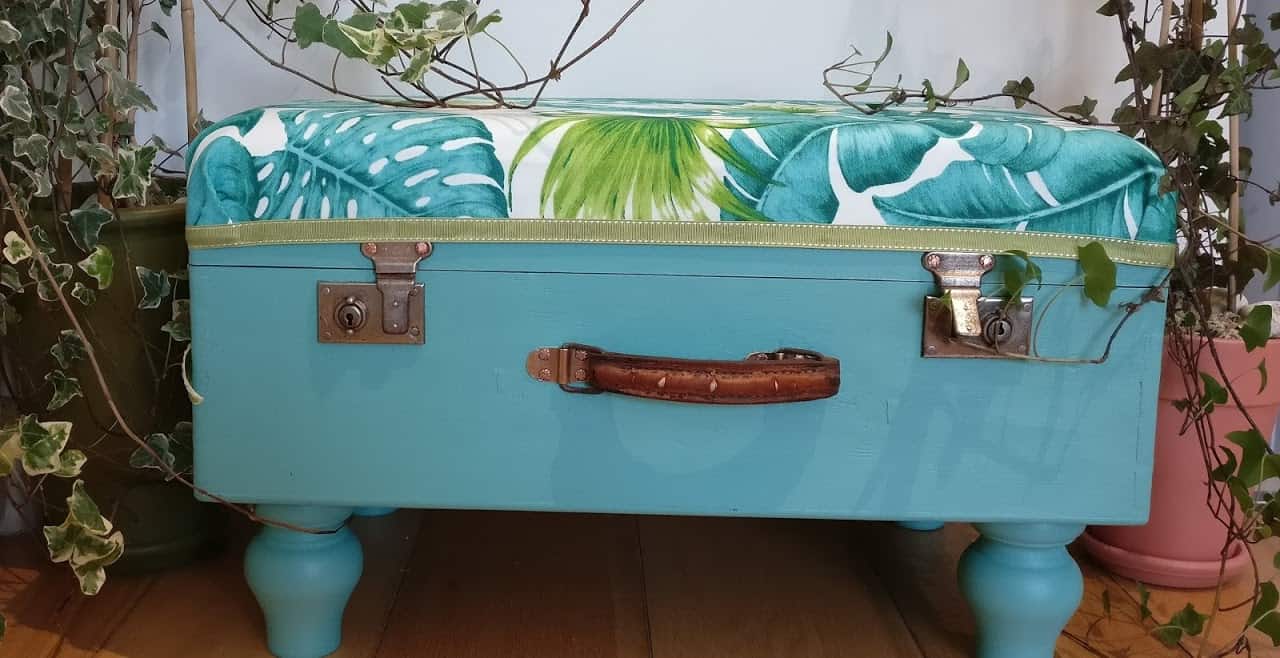 Here is our next Meet the Trader … the lovely Darcy from Renascentis
Q- How long have you been trading at Sunbury Antiques Market?
A- I have been trading for almost 3 years mostly at Sandown and once at Sunbury.
Q- What did you previously do before starting in the antique trade?
A- Before trading and exhibiting my work I studied Interior Design and a short course of Wood restoration and started creating, renovating and upcycling furniture from home.
Q- What is your most memorable moment at Kempton or Sandown (maybe something funny)?
A- Every time I trade is a different experience, I enjoy meeting new people, chatting and sharing each others ideas and "ambitious projects"! At my very first exhibition I was approached by a dealer who invited me to share a space at his well known antique shop in Reigate, it was very exciting! My pieces are very vibrant in colour, style and uniqueness. Most of my resources are brought from my travels, so my stall tends to attract people wanting to find out about my techniques and the history behind each piece, with some buying the items and giving them a new home. I was surprised and flattered to find out that some people were talking about my stall whilst queuing to grab a coffee or walking around the market! 🙂
Q – What's the best find you've ever had here?
A- I have purchased so many great items ranging from vintage fabric to all sorts of small tables, but my favourite was a brilliant find of Royal Worcester porcelain collection of plates and jugs which I have been collecting for a while. I recently bought a vintage wooden case which I upcycled into a practical storage stool and upholstered with a water resistant fabric that I brought from Brazil!
Q- What significant changes have you seen in the trade?
A- It is very obvious that the markets are extremely popular and I have noticed a significant increase in visitors since I started visiting and trading. As I mainly trade at Sandown, I also noticed and increase in popularity since the very first weekend of launching. Surely the organisers are doing a great job, I found them extremely professional, very supportive and always trying to accommodate each trader to the very best of one's demand.
Q- What's your style?  
A- Well, it's hard to say as everything is so amazingly interesting and each with a fabulous background history, but I do love vintage chairs, coffee tables, vintage fabric, labels and garden paraphernalia!
Q- Any key items currently for sale?
A- With all that is going on at the moment I am trying to keep my online sales active via my website so I do have items available to purchase and I also take commissions!
Q- What brings you back time and again?
A- As I mentioned before, what keeps me going back is the support and consideration from the organisers and meeting new people and having the chance to make a connection with some and keeping in touch!
Q- What is the one thing you cannot live without?
A- I cannot live without creating, experimenting, renovating and upcycling from small to bigger projects. I am a strong believer of bringing objects back to life and transforming them into something functional and beautiful again!
Facebook: Renascentis
Instagram: @renascentisuk
Website: www.renascentis.co.uk
Related Stories
Pre-Booked Pitch Prices to Remain the Same in 2024!
ATG Letters Page – Nov 2023
House & Garden – Nov 2023