Jo Roberts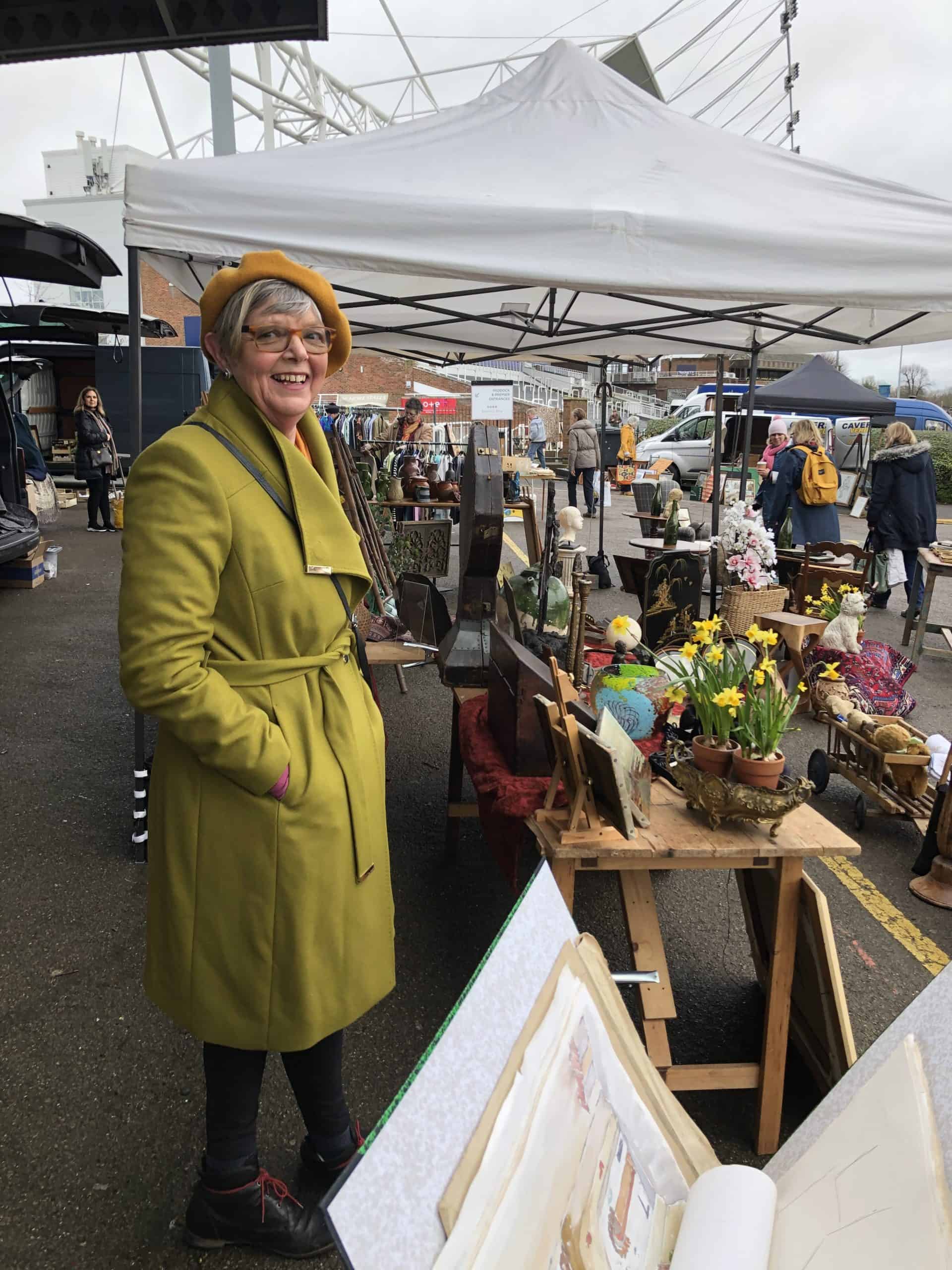 Q –  How long have you been trading at Sunbury Antiques Market?
A- All of one year & 3 months!
Q- What did you previously do before starting in the antique trade?
A- I was a professional artist.
Q- What is your most memorable moment at Kempton?
A- My first winter's morning, at 6.45am, dark & cold, having a bacon butty with a cup of tea, watching the planes lining up to land at Heathrow, whilst all around the buzz of dealers talking – I immediately felt at home.
Q- What's the best find you've ever had?
A- It isn't any one thing, cause its always the next best thing that you are looking for!
Q-  What significant changes have you seen in the trade?
A- Being very new to this, I can't really say, but, it's apparent that the trade is in a state of flux and trying to work out a way forward and the roles that fairs and the internet have to play in this.
Q- What brings you back time and again?
A- The buzz, the buying, the selling, the finding, the moving on – and really important for me – the people, the other dealers and the public, I just love the engagement with them.
Q- What is the one thing you cannot live without?
A- That 6.45 breakfast.
Follow Jo on social media:
Facebook: JosObjectsofDesire
Instagram:JosObjectsofDesire
Twitter: JosObjects
Related Stories
RAIN STOPS PLAY – SUNDAY 16TH APRIL
Wimbledon Homes & Antiques Fair 2023 Dates