Jonathon Low Antiques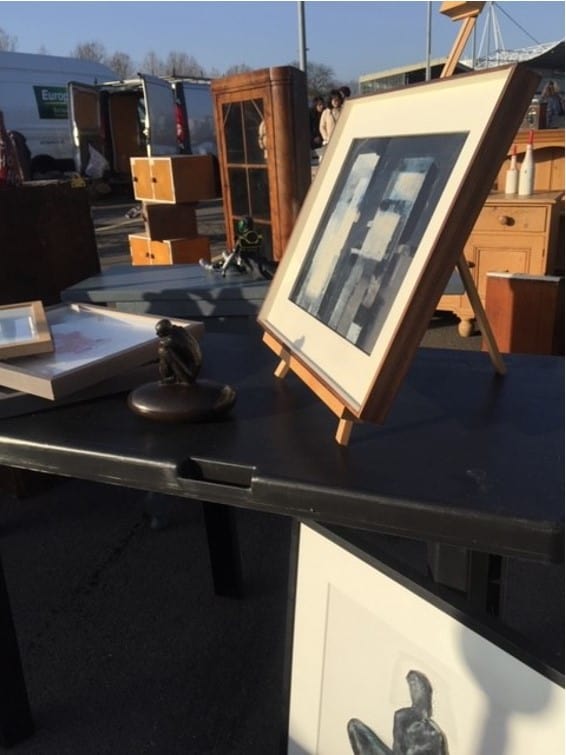 Meet Jonathon Low! Jonathon has been trading at Sunbury Antiques for three years but has a whole wealth of knowledge and experience in the trade. Prior to running his own business, Jonathon operated the antique department in Harrods.
Q- How long have you been trading at Sunbury Antiques Market?
A- 3 years
Q- What did you previously do before starting in the antique trade?
A- I have been involved with the operational side of retail businesses including Habitat (operations and interior Design Manager), Ikea (operations and Interior Design Manager), Birgit Israel Operations Manager, Sourcing and Buying) and Harrods, where I operated the Antiques Department.
Q- What is your most memorable moment at Kempton (maybe something funny)? 
A- Every show is memorable for one reason or another. I particularly like how there is so much camaraderie amongst the majority of dealers. Kempton Antique market is a great place to meet new customers, new clients and make business contacts.
Q- What's the best find you've ever had here?
A- 99% of the time I find something really great. My best find was a large, brutalist sculpture of a horse, in the style of Giacometti, from 1960, signed by the artist. The sculpture required some restoration. After some excellent work by my restorer, the sculpture looks magnificent and is proudly sitting in our living room – it's a keeper!
Q- What significant changes have you seen in the trade?
A-  A huge change in customer demand for midcentury in recent years however, change is on the horizon with customers having a more eclectic approach in their purchasing. Mixing periods, textures and creating juxtaposed style, 70's/80's.
Q- What's your style?
A- I source and buy things that I like predominantly. I have an eclectic taste. My knowledge and experience in the industry match this approach.  Unless commissioned to source specifically for a client (private or commercial) where I am totally focused on their brief – be it art, sculpture, furniture, lighting, decorative pieces etc.
Q- Any key items currently for sale? 
A- My Instagram is best to view the latest acquisitions and availability and to see any news stories. I have just acquired a pair of stunning, mid-century, Italian, two-tier chandeliers with opaque embossed Murano glass and brass fixtures Dimensions: H: 166cm W: 39cm D: 39cm.
Q- What brings you back time and again?
A- The Kempton Antiques Fair is the best in the UK and has traders from all over the UK and mainland Europe, offering a huge selection of stock. The fair has a very strong and loyal customer base. The location, free parking and entry and it all happens twice a month. What more can one ask for?
Q- What is the one thing you cannot live without?
A- My wife.
TWITTER PAGE: jonathonlownow
INSTAGRAM PAGE: jonathon_low_antiques
WEBSITE: www.theoldcinema.co.uk/jonathon-low.html
Related Stories
Pre-Booked Pitch Prices to Remain the Same in 2024!
ATG Letters Page – Nov 2023
House & Garden – Nov 2023