Meet Andrew Major!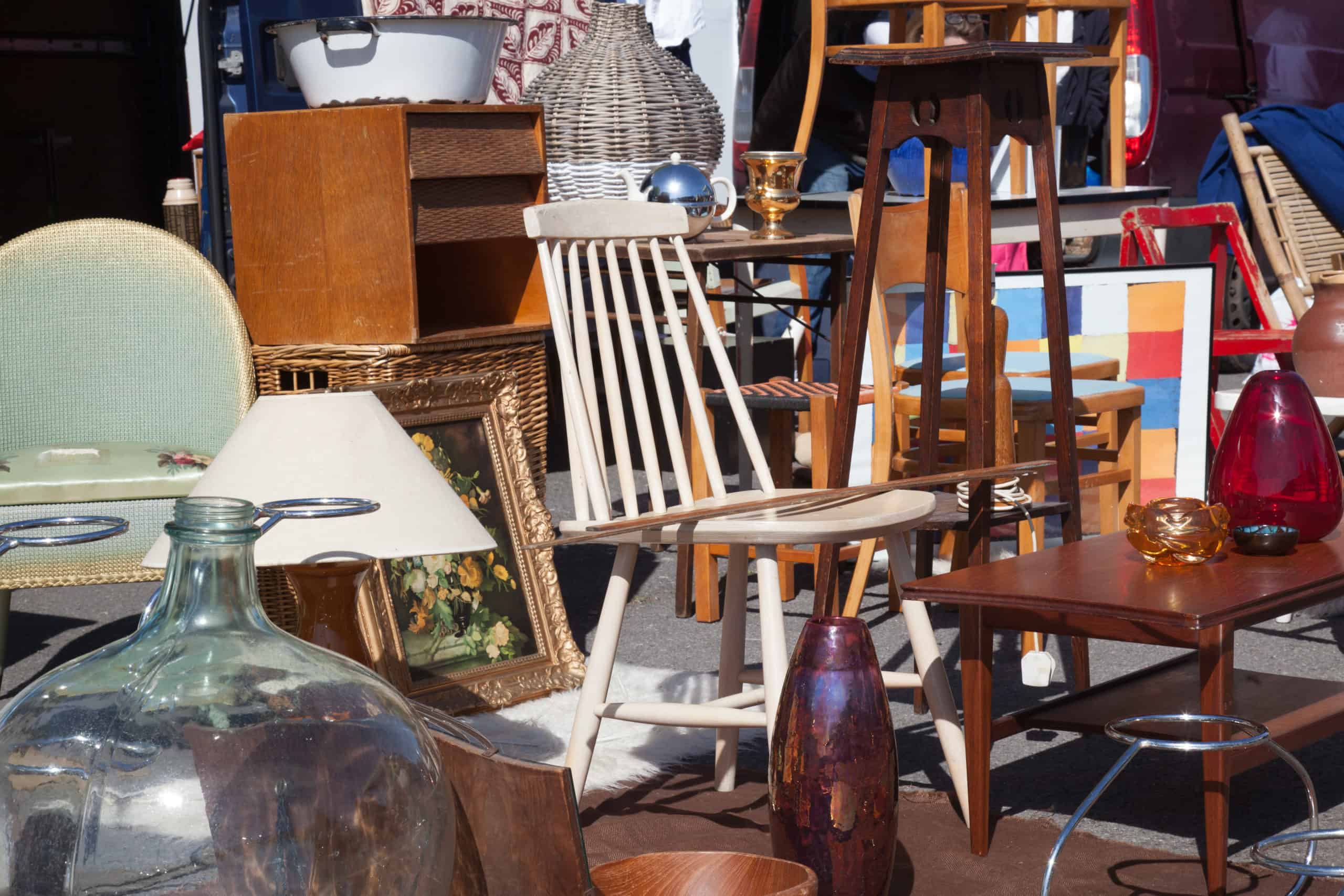 Andrew Major has been trading at Kempton for 25 years – find out what brings him back time and again by reading his interview below!
Q- How long have you been trading at Sunbury Antiques Market?
A- I have been trading for near enough 25 years boy and man! actually more than half my life, wow how time flies eh!
Q- What did you previously do before starting in the antique trade?
A- Before my lifelong stint at Kempton I worked in an auction house in Eastbourne, East Sussex, from 1989 to 1992,  and then went off to Southampton university from 1992 to 1995 and studied a B.A. honours in Fine Art and Valuation, as well as a Diploma by National Association of Goldsmiths in a jewellery course. Then I set up as an antique dealer, heard Kempton calling and the rest, as they say, is history…wouldn't have had it any other way!
Q- What is your most memorable moment at Kempton (maybe something funny)?
A- My most memorable moment at Kempton, well that's a hard one as there have been so many really. I guess the overall best memorable moment is in fact still going for me, as to the feeling, the buzz, the fun and enjoyment of doing a fantastic fair, which never seems like actual work. I guess like some in this trade, although this business has always been hard and gets harder each year,  despite this, we can think of this trade as not a job but a vocation in life. I feel very lucky to have escaped the real world of normal people doing 9 to 5, did that years ago and felt it wasn't really me, you could say that I love being a square peg in a round hole! a non-conformist if you will.
Q- What's the best find you've ever had here?
A- My best find at Kempton, has to be the lovely and genuinely decent staff who run the fair! I do many fairs, but I have to say that Kempton is still up there as the best run fair in the land, no it really is. The staff are my friends, rather than just stewards.
Q- What is your style? 
A- For many, that's easy to answer, for me less so. I have always, you could say, prided myself as not being pigeonholed to one thing. I would like to think..in my modest way, that I have a little something for everyone, items carefully selected each fortnight. Interesting,  unusual,  colourful and useful, are but a few of the so-called rules I govern myself by. Each fair I pride myself in that usually about 90 per cent of my stock is fresh and always keenly priced. I am there to sell and not to take too much home! I am always taken back and pleasantly surprised when my customers say such lovely things about my selection of stock, kinda makes it all worthwhile and is a bit of a confidence booster.
Q- What brings you back time and again?
A- This next question is easy, what brings me back each time.…the mortgage, wife, kids, animals and classic cars! But on a serious note, it's a big part of my life, I love it and need my Kempton boost twice a month. Afterwards, I feel recharged with energy to cope with the mad antiques world of ours for another two weeks at least!
Q- What is the one thing you cannot live without?
A- Lastly, I can't live without my beloved Kempton, yes I may be slightly obsessed! Also the freedom and enjoyment, I get from this ever-changing antiques world we know. To be a free spirit as it were, each day different and meeting lots of dealer friends on a regular basis, who become best friends and let's face it,  we often see them more than we see some of our family!
Related Stories
Food & Travel – Europes Best Antiques Markets – August 23′
Over 50K Followers on Social Media ! July 2023
Sunbury & Sandown Antiques Market – Outside New ULEZ Expansion Zone