Meet Paul & Lucy Maddock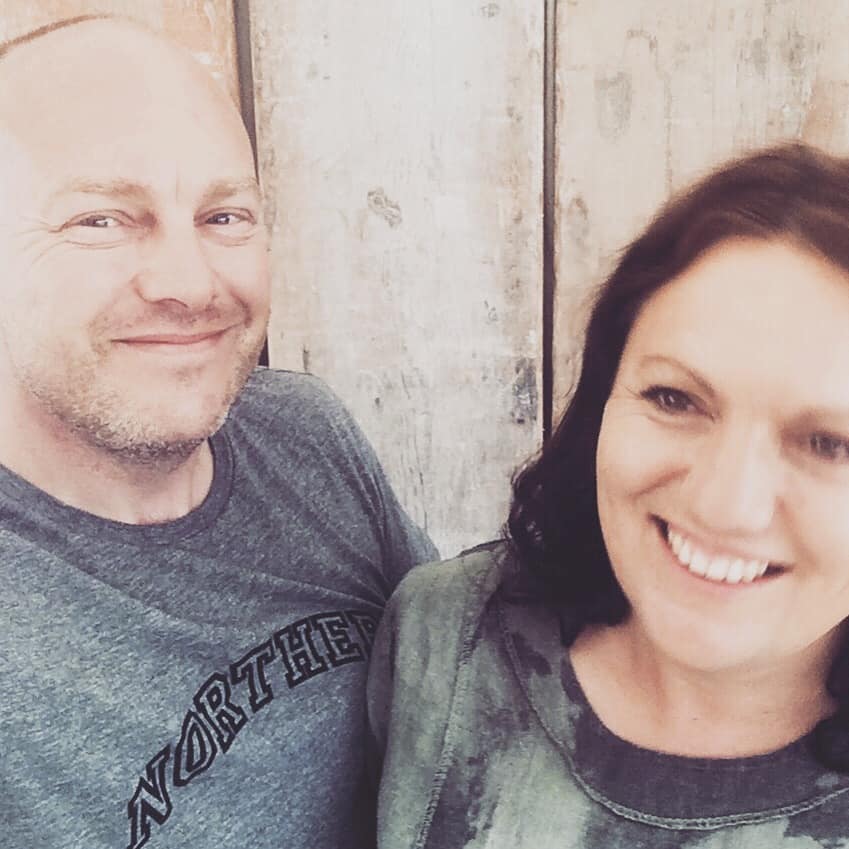 Meet Paul and Lucy Maddock, who between them, make up Paul & Lucy Vintage.
If you are looking for something a little different, they currently have some 80-year-old Staffordshire pottery board shelving for sale,  perfect for shelving and making tabletops – check out their website for more details and to order online!
Q- How long have you been trading at Sunbury Antiques Market?
A-  12 years maybe a bit.
Q- What did you previously do before starting in the antique trade?
A-  Paul has all sorts of jobs including being a window cleaner. Lucy had a normal job and was an Exams Officer at a college.
Q- What is your most memorable moment at Kempton (maybe something funny)?
A-  Paul remembers selling a horse to Paloma Faith and Lucy remembers getting a hug off Nick Frost – she is big Spaced fan!
Q – What's the best find you've ever had here?
A- Big collection of French chocolate moulds.
Q- What significant changes have you seen in the trade?
A-Because of the increase in interest in antique markets over the years, we have found we sell more and more to the end-user.
Q- What's your style?  
A- Vintage Industrial
Q- Any key items currently for sale?
A- Pottery board shelving. Sourced from a former Staffordshire pottery these pottery boards are perfect for shelving and making tabletops. They are approx 80 years old and can be purchased from our online shop www.paullucyvintage.com with FREE shipping included.
Q- What brings you back time and again?
A- Solid trade customer base as well as end-user customers.
Q- What is the one thing you cannot live without?
A- Trade to trade deals!
Facebook:  paullucyvintage
Twitter: @paullucyvintage
Instagram: @paullucyvintage
Website www.paullucyvintage.com
Related Stories
Food & Travel – Europes Best Antiques Markets – August 23′
Over 50K Followers on Social Media ! July 2023
Sunbury & Sandown Antiques Market – Outside New ULEZ Expansion Zone