Meet The Traders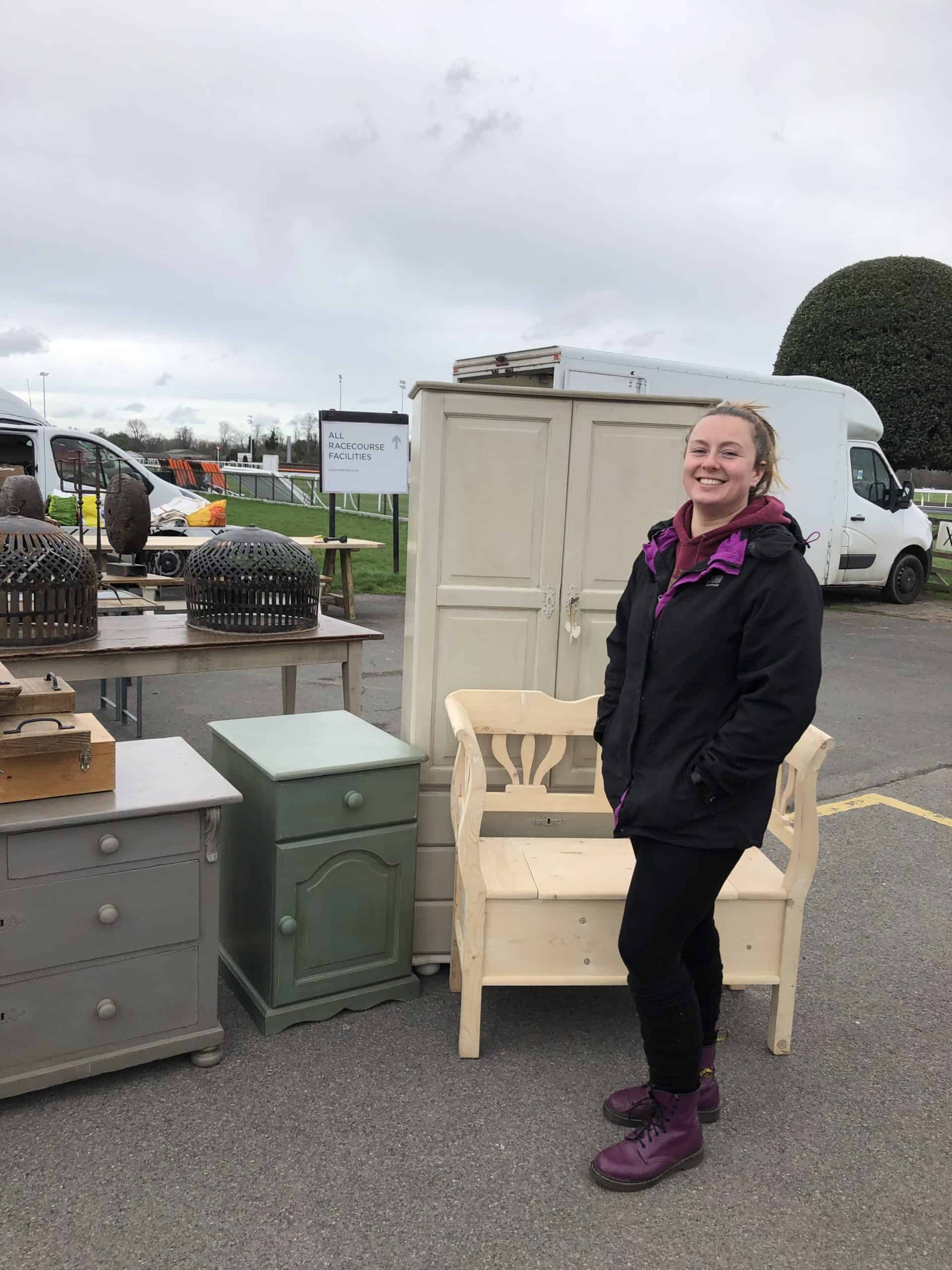 This year, Sunbury Antiques Market celebrates 40 years at Kempton. With over 700 traders joining us twice a month throughout the year from all across the UK and Europe, we thought it would be good to get to know our traders in a little more detail.
Over the coming weeks, we will be asking traders what brings them to Sunbury Antiques each time and what their highlights are. Want to get involved? Drop us an email at enquiries@sunburyantiques.com
To kick start our 'Meet The Traders', we spoke to Abbie Fairhead from @abbiescountrychic – this is what she had to say! 
Q- How long have you been trading at Sunbury Antiques Market?
A- Technically since I was 2! (25 years with my parents). I've been trading at Kempton with my own stock for ten years now. 
Q- What did you do before starting in the antique trade? 
A- Nothing, it's all I've ever done. 
Q- What is your most memorable moment at Kempton?
A- Meeting Fiona Shaw!
Q- What's the best find you've ever had here? 
A- Nice customers & made good friends 
Q- What significant changes have you seen in the trade?
A- We have noticed a drop in wooden /wax finished furniture, & and an increase in painted
Q-  What's your style?
A- Handstripping, painting and restoring Antique, modern a vintage furniture to a high-quality finish. I dabble in other Antique finds too!
Q-  What brings you back time and again?
A- The good trade, friendly customers and stallholders.
Q-  What is the one thing you cannot live without?
A- Doughnuts! 
To see what Abbie currently has in stock, check out her Facebook page: Abbie's Country Chic or follow her on Instagram @abbiescountrychic
Related Stories
Pre-Booked Pitch Prices to Remain the Same in 2024!
ATG Letters Page – Nov 2023
House & Garden – Nov 2023