Rebecca Tay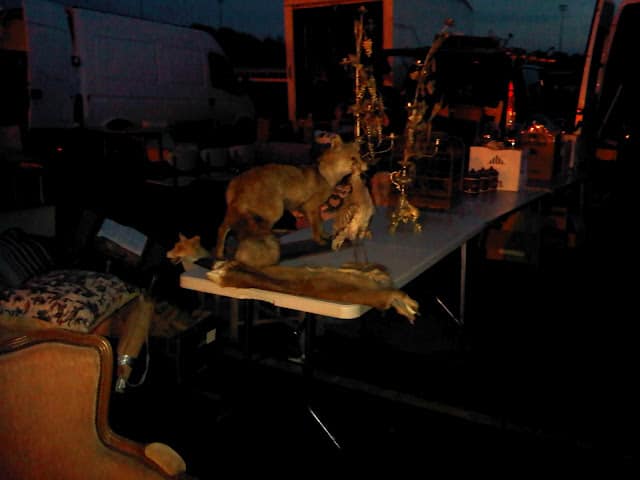 One of the owners of Ibiza Rocks, she was looking for more quirky furniture and bits for Pikes Hotel in Ibiza.
I had read about Sunbury in a recent issue of Time Out, and as this was the first market since the article was published, we were a bit worried that what used to be an antique trader's secret would be overrun with readers (like us) checking out the market for the first time.
Anyway, with the help of one of Dawn's friends in London who owns a curiosity shop, we got in our Zipcar and arrived at Sunbury by 6:15. Doors open to the public at 6:30 and vendors aren't allowed to start displaying their wares until then, but we used the few extra minutes to get a bacon sandwich, tea, and head up to where rows and rows of trucks were waiting.
And then, at 6:30, a cute little old lady started waving a Union Jack, shouting, "We're open! We're open!"
Related Stories
Pre-Booked Pitch Prices to Remain the Same in 2024!
ATG Letters Page – Nov 2023
House & Garden – Nov 2023